Skip to Content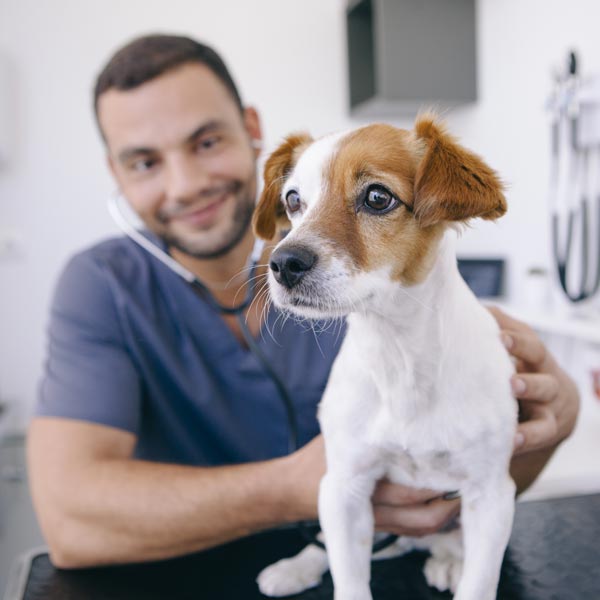 Wellness Exams
Wellness care is an essential part of keeping your pet healthy and happy, and includes such things as yearly checkups, customized vaccine schedules that reflect your pet's individual needs, flea and tick protection, proper food/nutrition analysis and preventative screening tests for diseases such as heartworm, Lyme disease and giardia. Our wellness exams cover:
Annual physical exam
Annual vaccinations
Nutrition counseling
Heartworm protection
Flea and tick prevention
Nutritional Counseling
Nutrition is one of the most important factors in maintaining your pet's overall health. Proper nutrients are necessary for every organ system in the body to function properly, and maintaining your pet's ideal body weight can improve his or her life expectancy. Many gastrointestinal ailments can be linked to inappropriate diets and most skin problems have a nutritional component to them.
We will evaluate your pet's nutritional status and make specific recommendations regarding proper nutrition. For pets that are currently healthy we offer advice on selecting a high-quality, non-prescription food from the stores where you shop. If your pet has a medical condition that could potentially benefit from a special diet, we carry a variety of prescription diet foods that can be tailored to his or her unique needs and condition.
If your pet is overweight, there are many things you can do to help them get back in shape. For some pets, feeding a diet formulated for weight loss and carefully selecting lower calories treats can help. Increasing exercise (as appropriate for your pet's age, breed, lifestyle, etc.) may also be helpful. We will discuss your pet's weight with you at your annual wellness exam and develop an appropriate weight loss plan if one is necessary.

Puppy Care
We love puppies and we just can't wait to meet the newest addition to your family. Please bring your puppy to us as soon as possible after you bring him or her home so we can examine them, discuss food and nutrition options and get them started on a vaccination schedule. We offer a popular Puppy Package (totaling more than 50% in savings) to ensure your puppy gets the great, healthy start they deserve.
What to bring with you:
Your puppy on a leash
Health information from the seller or shelter, such as history of vaccines or dewormings
A fresh stool sample (less than 24 hours old)
The following are signs your puppy needs immediate care:
Any respiratory problem: coughing, trouble breathing or near drowning
Persistent vomiting or diarrhea
Any wound or laceration that's open and bleeding
Any animal bite
Allergic reactions, such as swelling around the face, or hives, most easily seen on the belly
Any eye injury, no matter how mild
Any suspected poisoning, including ingestion of antifreeze, rodent or snail bait, or human medication
Seizure, fainting or collapse
Thermal stress, either too cold or too hot, even if the dog seems to have recovered
Trauma, such as being hit by a car, even if your puppy seems fine
Any signs of pain: panting, labored breathing, increased body temperature, lethargy, restlessness or loss of appetite
Kitten Care
We love kittens and we just can't wait to meet the newest addition to your family. Please bring your kitten to us as soon as possible after you bring him or her home so we can examine them, discuss food and nutrition options and get them started on a vaccination schedule. We offer a popular Kitten Package covering your kitten's first three visits (totaling more than 50% in savings) to ensure he or she gets the great, healthy start they deserve. Your investment in early kitten care will reward you with the companionship and affection of a healthy cat for many years to come.
What to bring with you:
Your kitten in a pet carrier
Health information from the seller or shelter, such as history of vaccines or dewormings
Fecal sample less than 24 hours old
The following are signs your kitten needs immediate care:
Bleeding
Difficulty breathing
Unconsciousness or lethargy
Staggering or seizures
Blood in urine or feces
Straining in the litter box with no results
Repeat vomiting in a short time or diarrhea with vomiting
Signs of pain, such as swelling or inability to use his/her leg
Signs that the kitten has swallowed something poisonous such as mouth irritation, drooling, vomiting, seizures or fever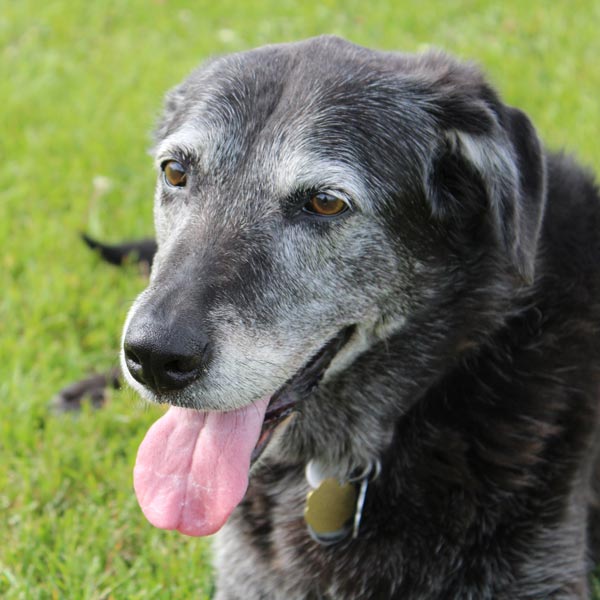 Senior Dog and Cat Care
As your pet ages, you may begin to notice subtle changes in their activity level, appetite, vision, hearing, weight or overall behavior. While these changes are often normal aspects of growing older, they could also be early warning signs of a variety of preventable and manageable diseases. You know your pet best, so please consult with us immediately if you notice any significant changes in their eating habits, activity level, elimination or behavior. Depending on your pet's breed and overall health, he or she may benefit from bi-annual senior dog/cat wellness care.
These twice-yearly wellness visits will allow us to examine your pet for:
General health
Kidney or bladder conditions
Dental health
Signs of osteoarthritis
Changing nutritional needs
Cushing's and other endocrine diseases
Autoimmune disorders
Anemia/blood disorders
Chronic diarrhea and vomiting
Urinary tract and kidney diseases
Chronic coughing and other pulmonary conditions
Liver/gallbladder disease

Dental Care
Regular dental care is an important part of your dog or cat's wellness program. Tartar buildup on their teeth not only causes bad breath, but can also affect their ability to play and eat properly. Dental or periodontal (gum) disease can even attack their internal organs including the heart, liver and kidneys. Dental care should start in puppies and kittens with daily applications of the enzymatic toothpaste and should continue regularly at home during the life of your pet.
Unfortunately, we often don't see our dog and cat friends until they have reached the stage of gingivitis and periodontal disease and we begin to notice signs of bad breath. We have an in-house laboratory to test blood samples to make sure there are no underlying medical problems that may have led to your pet's poor oral health. We use advanced anesthetic and monitoring protocols to ensure a safe dental procedure for your pet.
If you've noticed any change in your dog or cat's eating or chew-toy habits, gum swelling, tooth discoloration or breath, please call us to schedule a dental checkup.
Surgery
We provide a comprehensive array of surgical services for your pet, including:
Neuter and spay
Laser declaw
Eye surgery
General surgical procedures
Emergency surgery
Our surgical team utilizes the latest, most advanced monitoring equipment, anesthesia and pain management techniques, so you can rest assured your beloved pet is in good hands.
Before surgery, during surgery and while your pet recovers, we keep them comfortable and provide the best professional care to ensure a speedy and complete recovery. Our veterinarian will discuss your pet's procedure in detail with you prior to surgery so you fully understand each and every step of the procedure and your pet's recovery.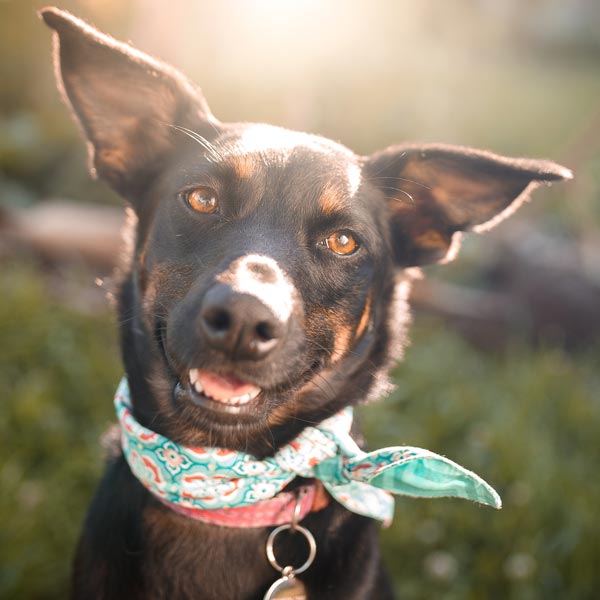 Skin and Allergy Care
Did you know that, like people, our pets can also suffer from allergies? It's not always easy, however, to find out what they're allergic to and how it's affecting their health. If your pet is licking, rubbing, biting or scratching excessively, give us a call.
We have a variety of procedures to diagnose, treat and control your pet's allergies. In many cases, simple changes to their diet and home environment can achieve astounding results. We are methodical when diagnosing your dog or cat's skin disease, and we try simple solutions before ordering more expensive diagnostics and treatments.
Some breeds of dogs are prone to certain types of skin diseases or allergies, and we can discuss these issues with you at your annual wellness exam.
Some of the common dermatological conditions we see include:
Food allergies
Nutritional skin diseases
Fungal skin diseases
Parasitic skin diseases
Bacterial skin diseases
Alopecia
Endocrine and metabolic skin diseases
Drug reactions
Flea allergy dermatitis
Pain Management and Diagnostic Services
Your pet can't always tell us where it hurts, so it's up to us to figure out what's wrong as quickly as possible. Our animal hospital is equipped with advanced diagnostic equipment that enables us to quickly diagnose and treat your pet, including:
Radiology Equipment (X-ray)
Ultrasound
In-house laboratory
Radiology is one of the most useful techniques available for diagnosing your pet's problem quickly and efficiently. We are equipped with the latest radiographic technology and our highly skilled technicians are well-trained in using radiographic equipment. By providing an inside snapshot of your pet's body and organs, X-rays can aid in the diagnosis of orthopedic issues such as fractures and hip dysplasia, arthritic changes in bones and joints, heart disease, bladder stones, tumors and other health problems.
Ultrasound is a diagnostic imaging technique that allows us to look at the organs of the abdomen or chest such as the liver, kidneys, heart or spleen in 3D. Veterinary ultrasound is a painless, non-invasive and safe tool allowing visualization of tissues not otherwise possible.
Our in-house laboratory and state-of-the-art digital radiology equipment allow us to quickly and thoroughly evaluate your pet's health and provide immediate diagnostics. We also work with several outside laboratories, should your pet require specialized testing.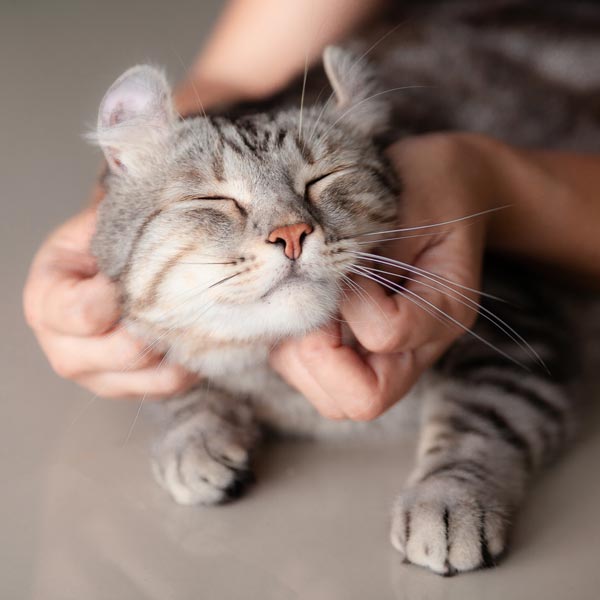 Laboratory Diagnostics
Urinalysis to check for kidney and bladder health
Feline leukemia and feline immunodeficiency virus testing
CBC (complete blood count) and serum chemistry analyzers
Coagulation profile
Glucose curves
Blood tests for heartworm
Cultures for fungal conditions
Intestinal parasite screening
Ear cytology
Complete blood chemistry and advanced diagnostics to determine the overall health of your pet
Boarding
You can leave your dog or cat with us when you need to be away from home! Our short-term and long-term overnight boarding services provide dogs and cats with clean, spacious, climate-controlled sleeping facilities. Dogs and cats are boarded in separate rooms.
We have a large, outdoor grassy recreation area and dog playtime is encouraged. In addition, your dog will be walked several times a day by our dedicated boarding technician. Most of all, your pet will be under the watchful eye of our veterinarians and will get extra attention should any medical issues arise.
You are welcome to bring your loved ones a favorite toy or blanket, but it is difficult for us to keep track of these items when laundered and it is possible that they might not go home with your pet.
All dogs must be vaccinated for distemper, rabies, canine influenza and Bordetella, and must have had a negative fecal exam within the last 12 months. Cats must be up to date on their vaccination schedule. Your pet must also be on an approved heartworm and flea preventative treatment plan. We do this to ensure all pets that stay with us are protected from exposure to these preventable diseases.
Keep Your Pet Healthy for a Long, Loving Life